Postcard News from Courthouse Square
Vol. 14, No.6, June 2018
Click Here to return to Postcard News Index Page..previous and current issues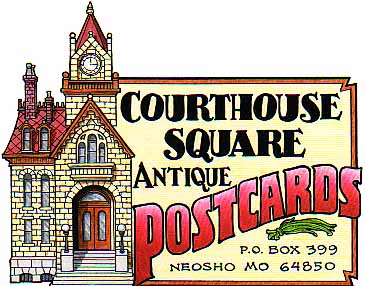 Postcard News From Courthouse Square
Get Out to a Postcard Show....It will do you good!
Click Here to return to Postcard News Index Page, links to previous and current issues
This issue has information on upcoming postcard shows. We hope you find this issue informative
and adding to your interest in postcards and postcard collecting.
Let us know if you have ideas for upcoming articles or contributors.
Your feedback is welcome. Our membership is over 15,000 and an ad or article can get wide circulation.
Welcome to the 14th Year of Our Newsletter,
Postcard News from Courthouse Square!!
_____
Load Those Postcards in the Car, Come on out to a Show!

It will do you good!
++++++
See DETAILS of 2018 Show Schedules Below!!
++++++++
=+++++++++=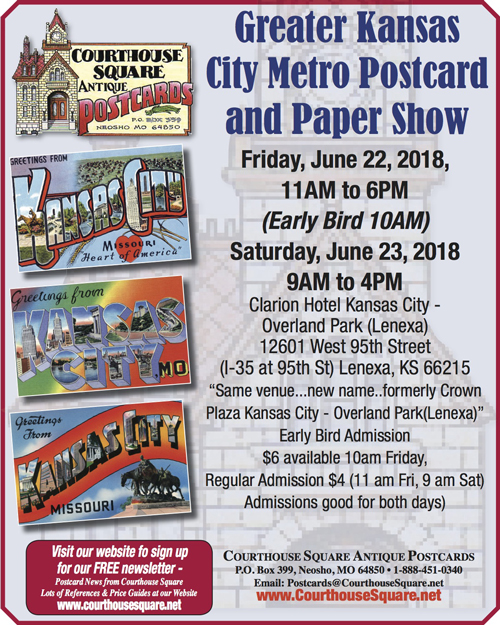 ++++++++++++++++++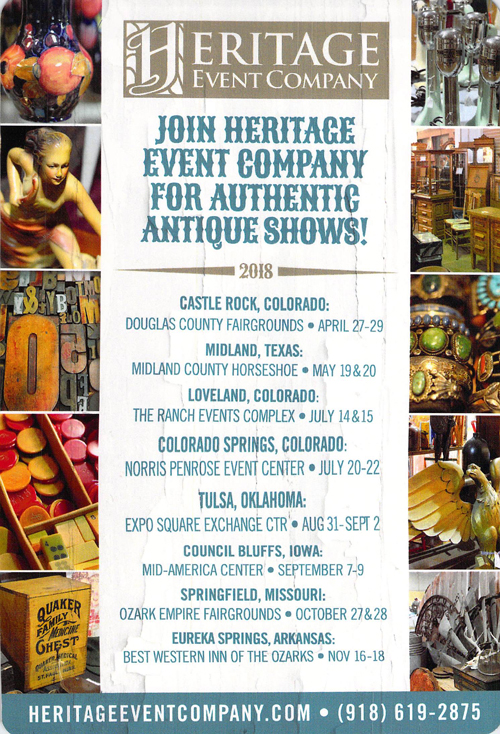 =++++++++=
News Release:
Jim Mehrer's Postal History Mail Bid Sale #122 is now in progress, closing Tuesday July 3 at 10 PM CDT. The catalog contains more than 9,000 individually described items and several multiple-piece lots. While most of the items are featured for their postal markings, the "Picture Postcards" section of the catalog contains more than 300 listings that are included for the subject of the picture side of the card. Mehrer's Mail Bid Sale #122 is posted on his web site at: http://www.postal-history.com/cover.html. The "Picture Postcards" section is on the following page: http://www.postal-history.com/mailbidsale.section5.html
++++
This Just In from Lyn Knight Auctions:
Session 1 -
June 7 @ 5PM (CDT)

- World Paper Money
Session 2 -
June 8 @ 5PM (CDT)

- The Doris Bart Collection of $2 Errors
Session 2 (cont'd) -
June 8 @ 6:30PM (CDT)

- US Small Size, Colonial, Confederate, Continental, Obsolete, Vignettes, Books, Fractional, MPC
Session 3 -
June 9 @ 5PM (CDT)

- US Large Type, US Nationals


++++++++++++++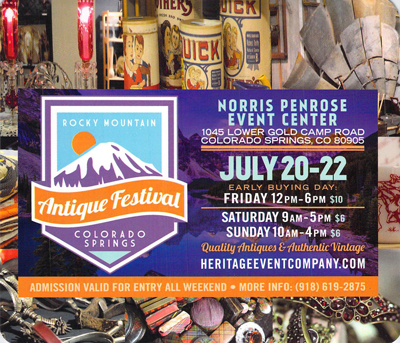 =++++++++++++=
+++++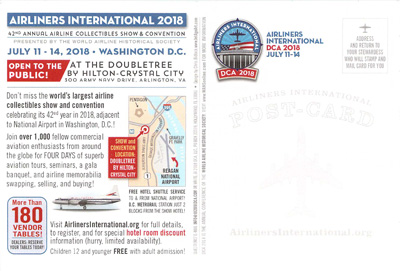 @@@@@@@@+++++++++@@@@@@@@
+++++++++++++++++
Postcard Dealer in the NEWS..
****
Michael Lee Lanning
When dealer Michael Lee Lanning is not buying and selling postcards (he will be set up at the upcoming Tulsa and Lenexa shows) he is a bestselling writer. Lee is the author of 24 nonfiction books on military history, sports, and health. More than 1.1million copies of his books are in print in fifteen countries, and editions have been translated into twelve languages. He has appeared on major television networks and the History Channel as an expert on the individual soldier on both sides of the Vietnam War.
The New York Times Book Review declared Lanning's Vietnam 1969-1970: A Company Commander's Journal to be "…one of the most honest and horrifying accounts of a combat soldier's life to come out of the Vietnam War." The London Sunday Times devoted an entire page to review his The Military 100: A Ranking of the Most Influential Military Leaders of All Time. According to the San Francisco Journal, Lanning's Inside the VC and NVA is, "A well-researched, groundbreaking work that fills a huge gap in the historiography of the Vietnam War."
A veteran of more than twenty years in the U.S. Army, Lanning is a retired lieutenant colonel. During the Vietnam War he served as an infantry platoon leader, reconnaissance platoon leader, and an infantry company commander. In addition to having earned the Combat Infantryman's Badge and Bronze Star with "V" device with two oak leaf clusters, Lanning is Ranger-qualified and a senior parachutist
Lanning's most recent book is the Veterans Cemeteries of Texas published by the Texas A&M University Press. It is available for order from tamupress.com, amazon.com, barnesandnoble.com and other internet sites. A list of his previous books are on his web site: michaelleelanning.com.
Texas, home to more than 1.7 million living veterans (the second largest number of any state), is also home to six nationally run and four state-run veterans cemeteries. Each year, more than 12,000 veterans are laid to rest in these hallowed grounds. The Veterans Cemeteries of Texas recounts the stories of these ten official final resting places for Texas veterans, creating—for the first time—a complete guide to these solemn bivouacs of the dead.

Author Michael Lee Lanning, a US Army veteran, has not only reconstructed the history of these cemeteries as a tribute to the fallen but has also compiled a useful resource for the living. Lanning details the exact locations, eligibility requirements, and contact information throughout the state for those veterans and their families who might choose to make use of these important public services. Richly illustrated, the book also provides moving descriptions of military burial traditions, such as "Taps" and the 21-gun salute, as well as information about the various types of military headstones (including sixty authorized religious symbols).

In the author's words, "A walk through these burial grounds is a journey across the history of Texas and of the United States." Lanning's use of more than 100 captivating photographs, along with his compelling text, allows readers to take that walk through veterans cemeteries in Texas. For lovers of Texas history and military history, The Veterans Cemeteries of Texas is a gripping tribute to past, present, and future Texas veterans and the solemn places where they rest in their last formation and final parade.
+++++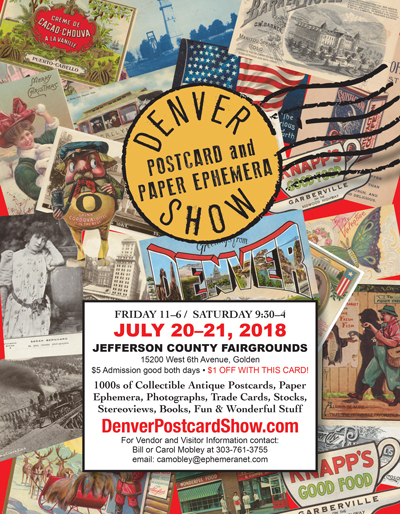 +++++++++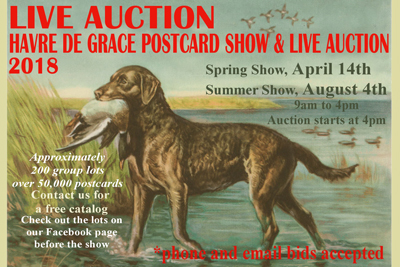 +
+++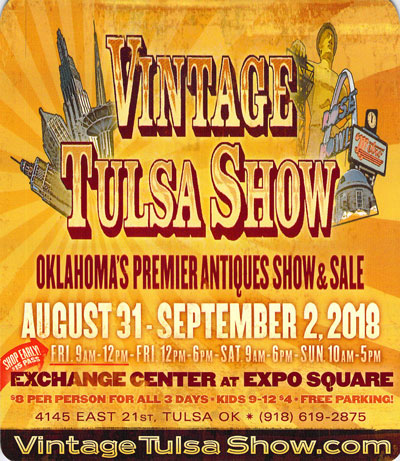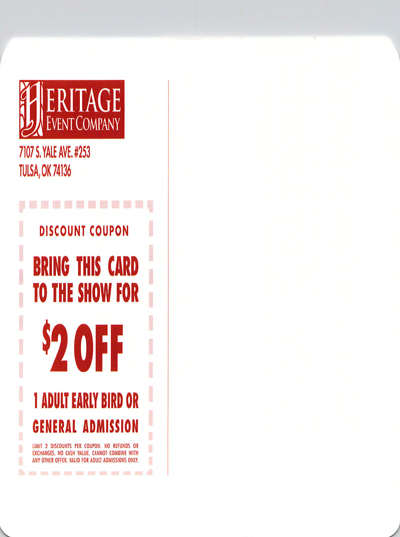 +++++++++++++++++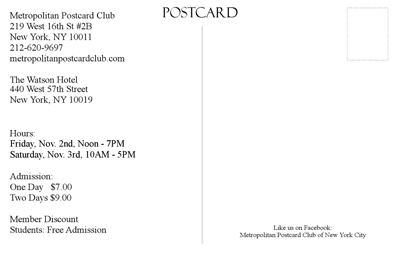 +++++++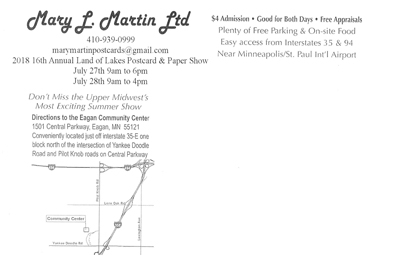 =+++++++++++++++=
+++++++++++++++
=+++++++++++++++++++++++++++=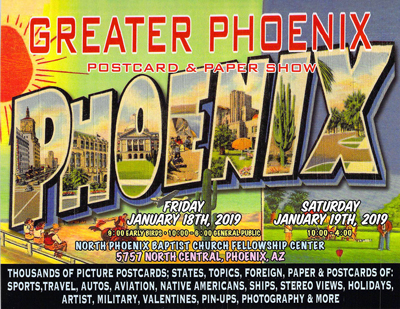 +++++++++++++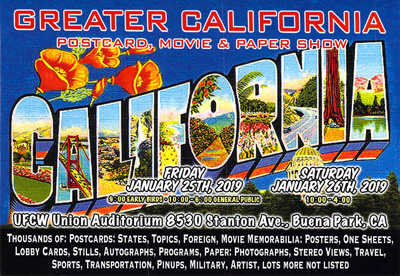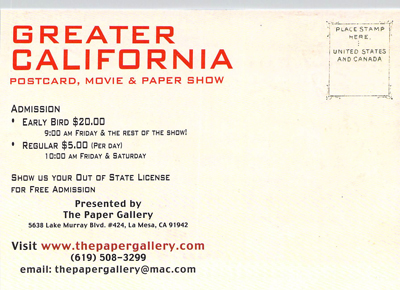 ++++++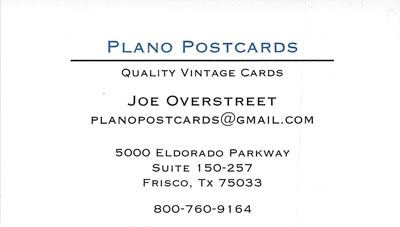 ++
+++++++++++++++++++++++++++++++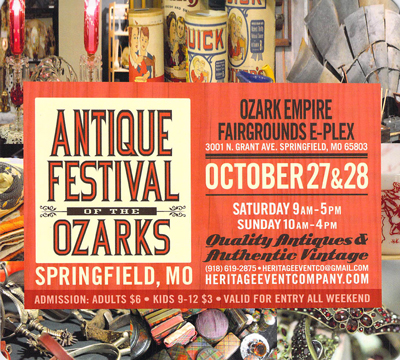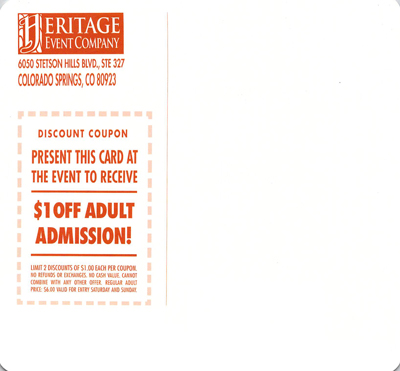 +++++++++++++++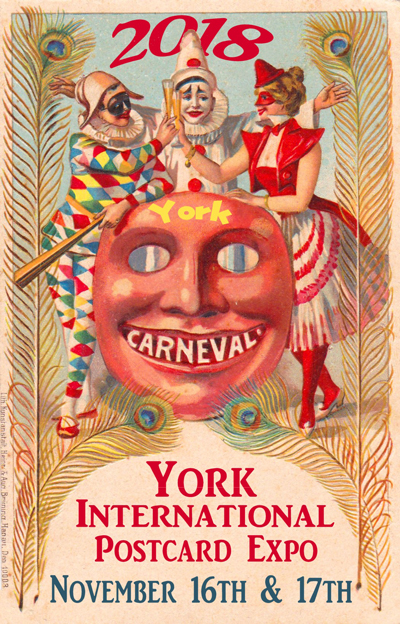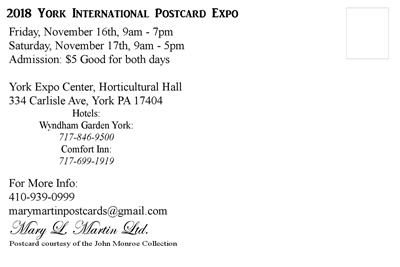 +++++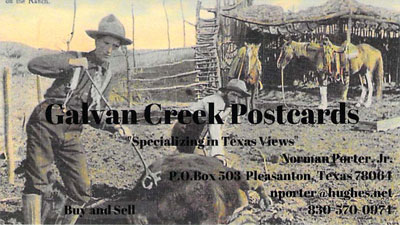 Norm Porter, Jr
++++++++
_________________
When in Houston area, visit Spring Antique Mall
Tracy Bradford co-host of
Houston Metro Postcard and Paper Show
SHERATON HOTEL NORTH HOUSTON, Fri-Sat
Tracy has 1000's of Postcards and Paper Items in the Mall
See Below!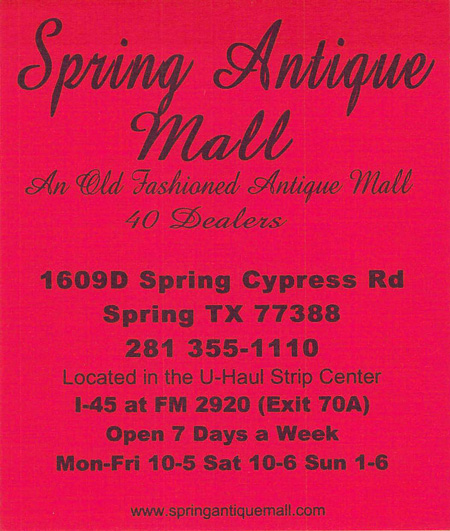 ++++++++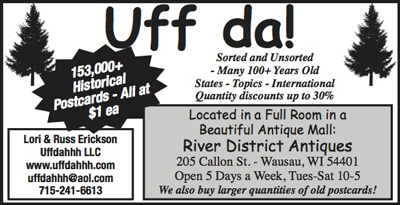 =+++++++++=
++++++
++++++++++
ATTIC HERITAGE AUCTIONS
Ron & Carol Littlefield
P. O. Box 276
Whitefield, NH 03598-0276
www.atticheritage.com
++++

+++++++++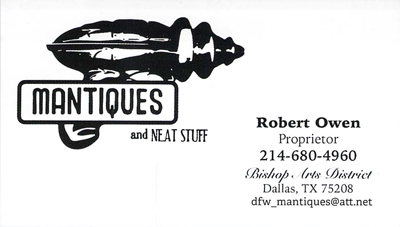 When in Dallas, visit Mantiques and Neat Stuff
New Location: 301 W 8th St (Bishop, Arts District)
Dallas Metro's #1 Source for Great Antiques
and over 10,000 Vintage Postcards and Old Photos
_______
Wanted!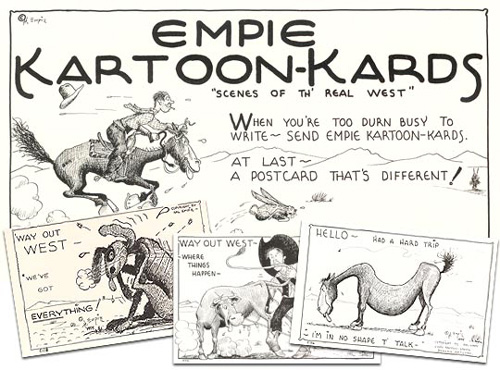 (see classified ad below)
_______
Postcard News from Courthouse Square
Show Promoters, advertise your shows in our newsletters.
Always check with contact person for a show before planning trips.